– – – – – – – Design – – – – – – –
Catalogue Designers – Pretoria & Johannesburg
23 YEARS EXPERIENCE IN CATALOGUE DESIGN
Jabulani Design Studio has extensive experience designing catalogues and other marketing material. Our catalogue designers can assist you with a clever designed catalogue which will appeal to your target market and lure potential clients to buy your products.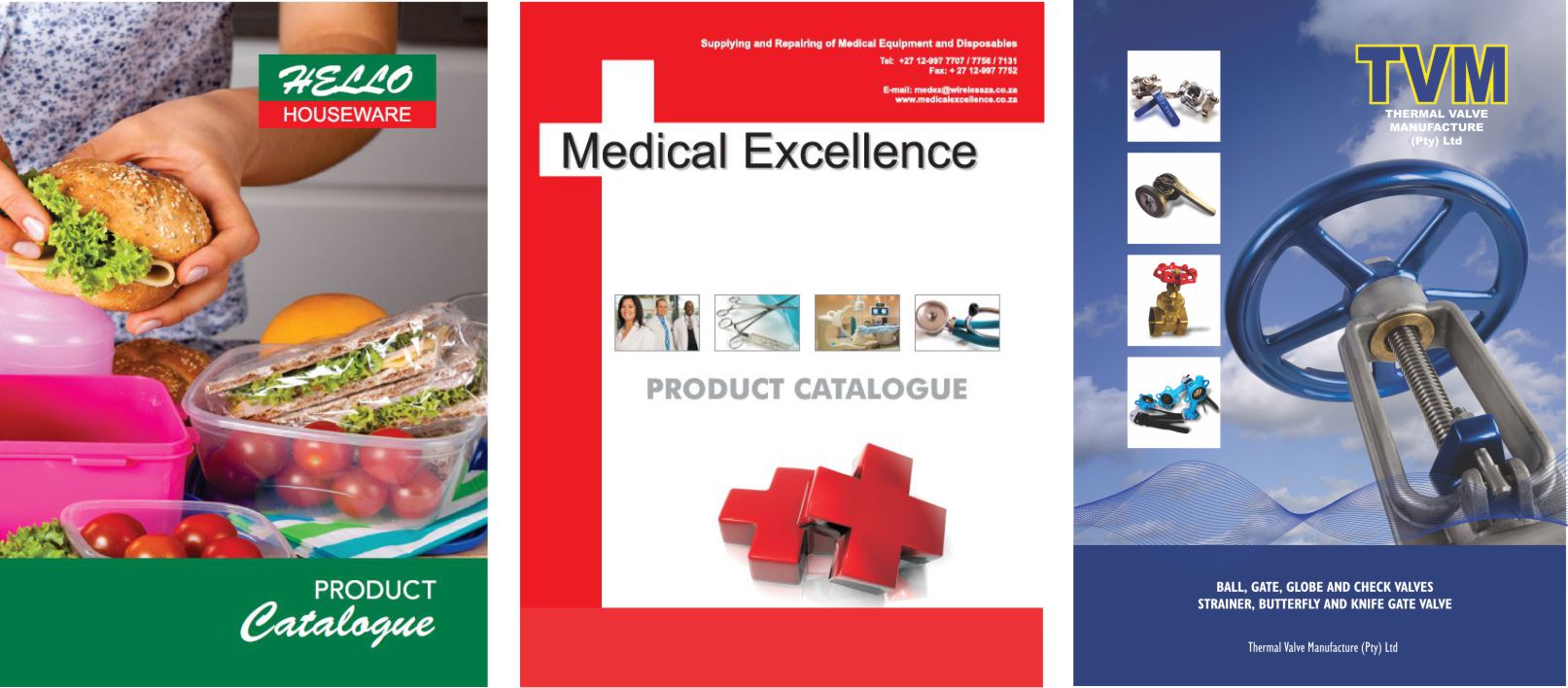 What Makes a Well-Designed Catalogue?
Your information must be well organised
Your catalogue must look appealing
There must be balance between images and text in your Catalogue Design
Print Design
Beautiful catalogues will act as a powerful marketing tool for your company. It has the function to provide an in depth look at your company, sell and market your products, and display valuable information about your product. A high quality catalogue design will offer a variety of useful information to a potential client and showcase your products and services.
Steps to Produce a Catalogue?
Planning your Catalogue Design
Organising your images and text in a clever way
Quality Graphic Design to enhance your products and services
Use high resolution professional images
Professional Copywriting and proofreading
Quality Printing
Our Experience
Jabulani Design Studio has been designing catalogues for over a decade. Our print design experience can be leveraged to help you produce a final product that will appeal to your target audience. Companies we have worked with include:
Jeffares & Green
Africamp Services
Medical Excellence
Samsat
Tropical Island Escapes
Let Jabulani Design Studio help you reach out to your audience and provide you with a memorable catalogue designs or magazine designs. Contact us today to get a quote on your new catalogue design.