– – – – – – – Design – – – – – – –
Designing Ads since 1993
Jabulani Design Studio has provided high quality innovative advertising design for businesses of all sizes.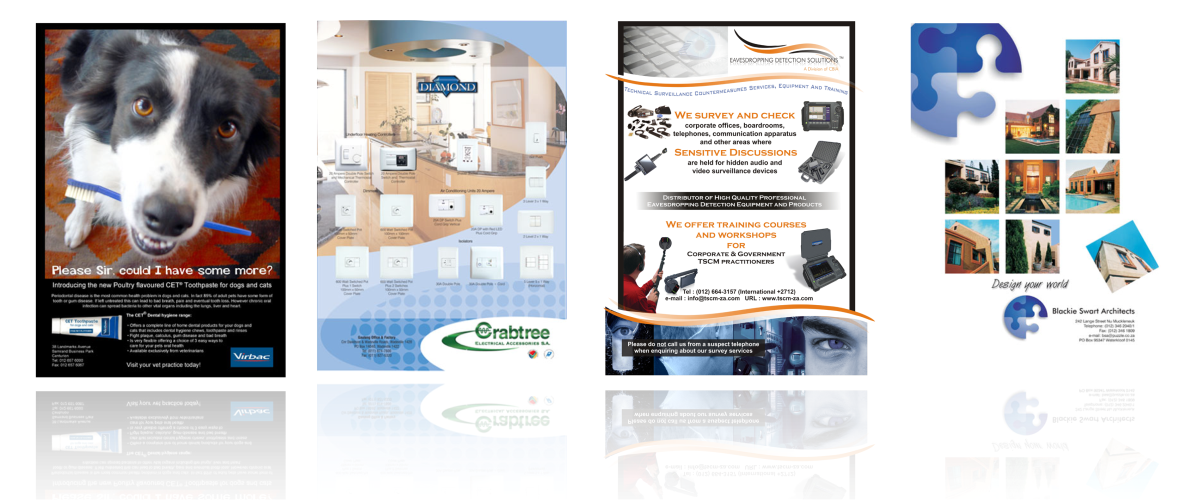 Why do you need to advertise?
Brand Recognition
Improve Visibility and sales
Put yourself on the competitive map
Promote services
What Makes Jabulani Design Studio the Right Advertising Designers to choose?
Our award-winning Advert designers will provide you with a unique Ad design that conveys your company message. Whether you are focused on local/regional advertising or on the national/global market, a well-defined presence is the key to additional sales conversions and brand recognition.
Types of Ad Designs Available:
Print Advertising
Promotional Advertising
Internet Advertising
Vehicle Branding
Website Banners
Our 17 Years Experience
With over a decade of experience, Jabulani Design Studio has created award winning Ads for national companies, such as: Virbac (2 Unique Magazine Ads, promoting Dental Care for Dogs and Cats published in 16 Magazines in South Africa), and more.
Other companies we have worked with:
ActionAid
American International Health Allicance
AFASA (African Farmers Association of South Africa)
AutoX
Boxer Federation of South Africa
SARS
Crabtree International
Jemstech
South African Tourism Board
USAID – United States Agency for International Development